About Signature Financial Partners
Signature Financial Partners, LLC has been helping clients realize their financial goals since 1981. We are a full-service financial firm committed to helping people pursue their financial goals. We offer a wide range of financial products and services to individuals and business owners.
A successful wealth management strategy is one that provides for you and your family today and preserves enough for future generations. To achieve this success, a financial strategy must be comprehensive. That's why we work with your attorney, trustee, accountant, and other professionals as necessary to create a customized strategy that considers all your wealth management needs.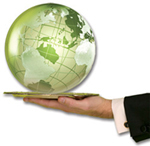 We will help you find the appropriate solutions to issues such as funding for education or retirement, tax planning, protecting your assets and your family, and organizing your estate.